Skateboard Lessons at Battleground
Skateboard lessons with our pro skaters and riders are a great way to get started at Battleground. We can match you up with some very talented teachers who will - sometimes literally - hold your hand as you brave the ramps.
Enjoying skate lessons with a new Element skateboard
BEGINNER SKATEBOARDING LESSONS include learning things like:
Pushing
Kick Flips
How to Tick Tack
How to Ollie
Basic Grinds
Dropping in on a Ramp
How to Pump a Ramp
How to Fall
Any Other Tricks You Like!
Aside from cool tricks, one of the most important things beginners will learn is skatepark etiquette to keep safe when navigating the busy Battleground's busy lanes. If you have been skating awhile, lessons can help you take things to the next level of tricks.
How old do you have to be? Any age. We have had students from 3-40!
What do you need? We can provide you with equipment and a helmet if you don't have any but we recommend bringing knee and elbow pads for starting out. These are also available in our shop to purchase.
How do you sign up? Our teachers work with you independently and set up lessons at a time you both agree upon. Prices are set by each teacher.
NOTE: Some of our instructors are Battleground employees and some are not, but all have been through our screening and background checks. Please talk to a manager if you have any concerns about your teacher or lessons.

SKATEBOARDING LESSONS
MATT RAMILLER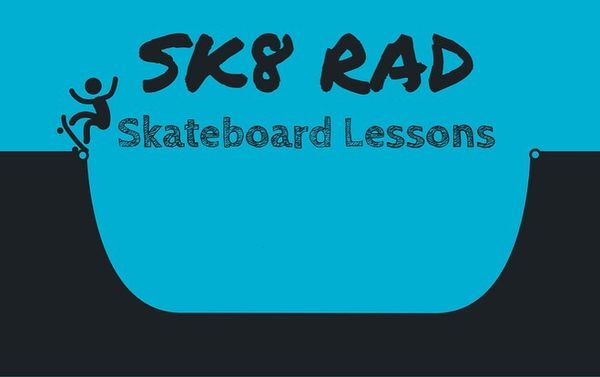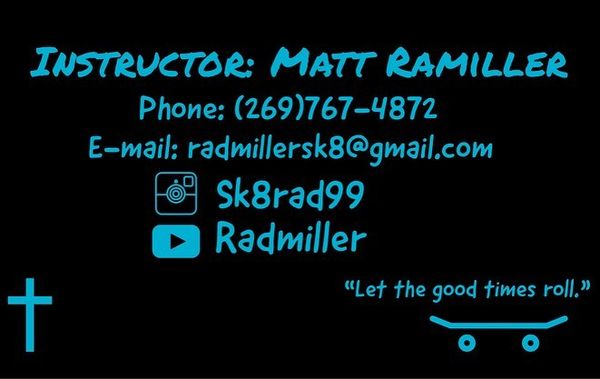 First time skateboard lesson for 3 year old with Park Manager, Matt Ramiller
PETER MORRIS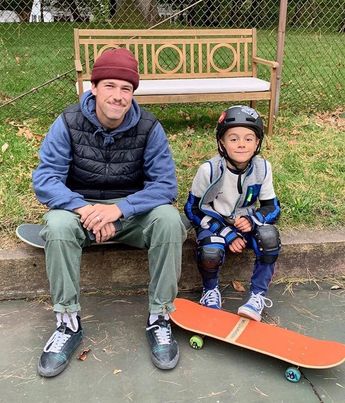 Peter has been skateboarding for 20 years and teaching for 6 years. He says, "I enjoy working with beginners that have never stepped on a board as well as challenging experienced skaters who want to take it to the next level. Skateboarding is fun, challenging, and rewarding! Building confidence on the board spills over to confidence in other areas of life."
Contact Peter at 269-352-8591
Scooter Lessons & BMX Lessons
We are currently looking for instructors to teach scooter lessons and BMX bike lessons that can work with the needs and schedules of our participants. If you would like to sign up as one of the Battleground instructors, please apply here.

Taylin Hoisington, scooter extraordinaire, and some of his students