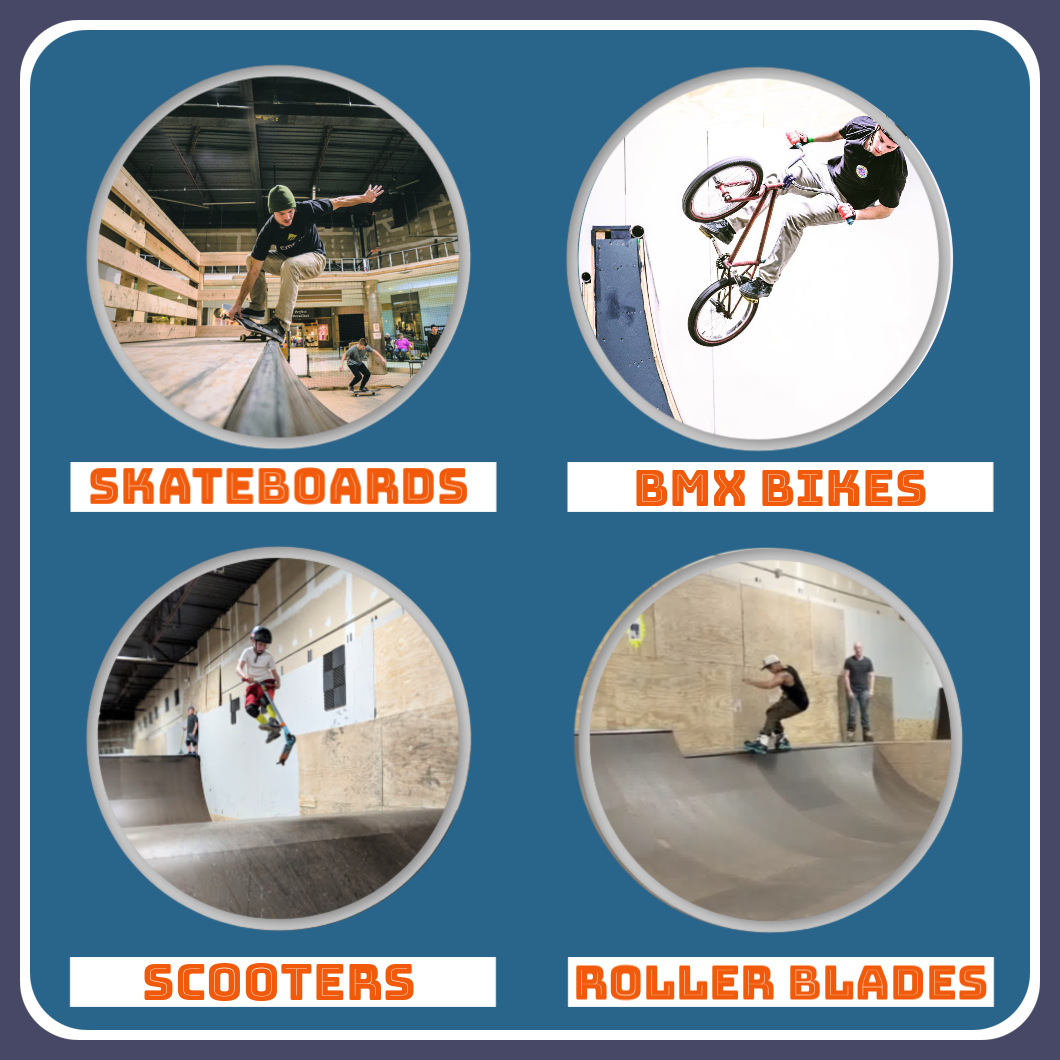 At Calhoun County's only indoor skate park, we welcome all kinds of wheels including skateboards, BMX bikes, scooters and in-line skates. On occasion , we have had roller derby girls on classic four wheeled skates, wheel chairs and even a unicycle once. 
Because we have some amazingly talented young riders, Battleground is available for all ages. However our park managers will watch beginners carefully to determine if they are aware enough to be safe. If not, they may be asked to remain in certain areas of the park, schedule a lesson or come to skate at a different time. Some of the older, more experienced riders are doing tricks with considerable speed and force. (Right when we open on weekdays and Saturday morning are great times for parents to bring younger kids to learn.)
Every rider needs to have a signed waiver. You can fill out our waiver in the shop or online. If you are under 18, your parent or legal guardian must fill out the waiver for you.