Battleground Reading Program
This fun Reading Challenge is made possible thanks to the Battle Creek Community Foundation & The Miller Foundation. It is open to all middle school and high school students in the our area. Print the form below and complete the challenge to get a one month free admission pass with free rentals! See more info below.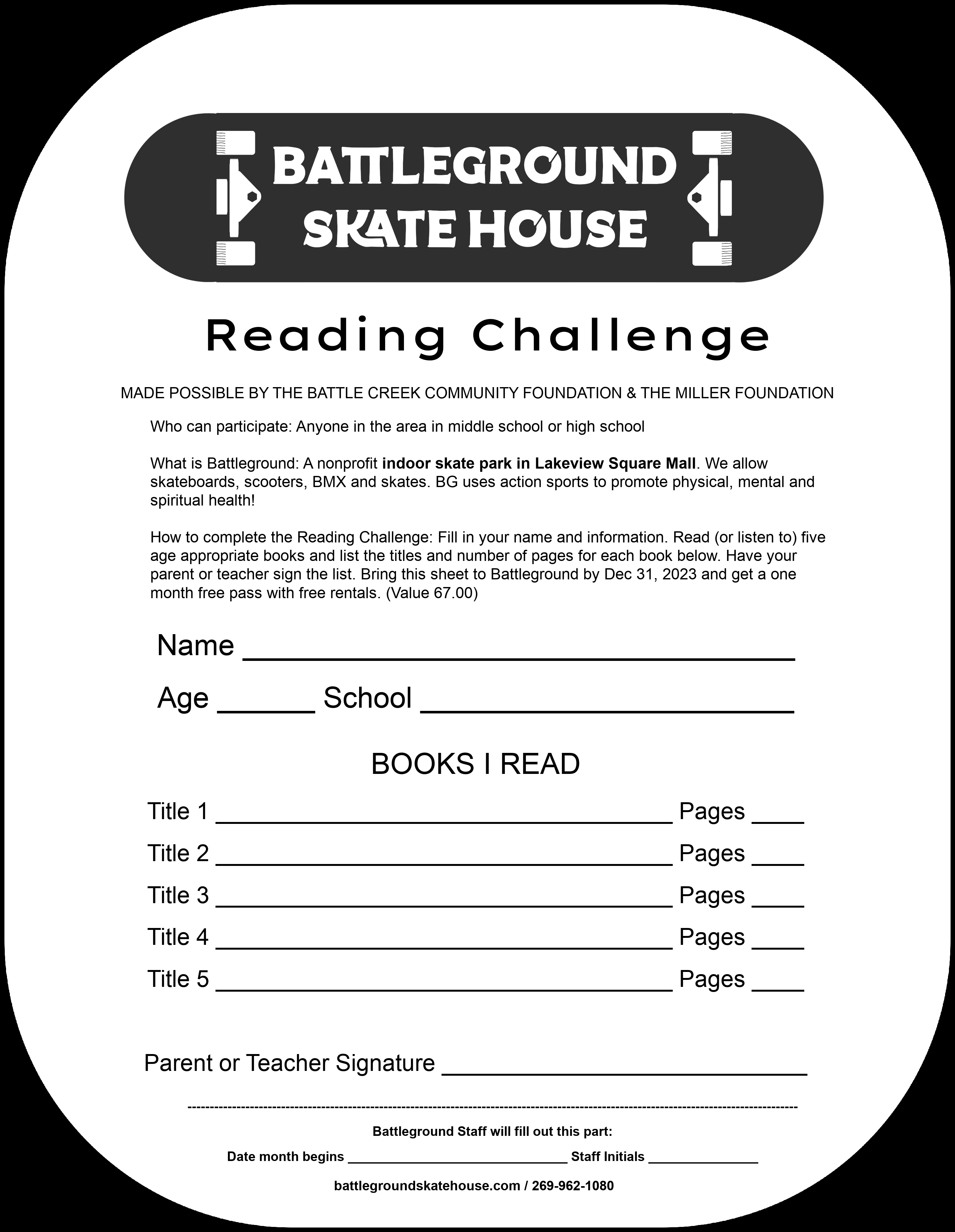 Click here for printable Reading Challenge form
Who can participate: Anyone in the area in middle school or high school (public, private & home school all approved)

How to complete the Reading Challenge: Fill in your name and information. Read (or listen to) five age appropriate books and list the titles and number of pages for each book below. Have your parent or teacher sign the list. Bring this sheet to Battleground by Dec 31, 2023 and get a one month free pass with free rentals. (Value 67.00)
What books count: Any book your parent or teacher approves for this challenge is good with us! We suggest fiction, non fiction, comic books, audio version books, text books, used books, new books, controversial books, cook books, how-to manuals - you get the picture.
TEACHERS: Feel free to use this form in your classroom to reward your class reading goals.